ANZCO Foods Corporate Office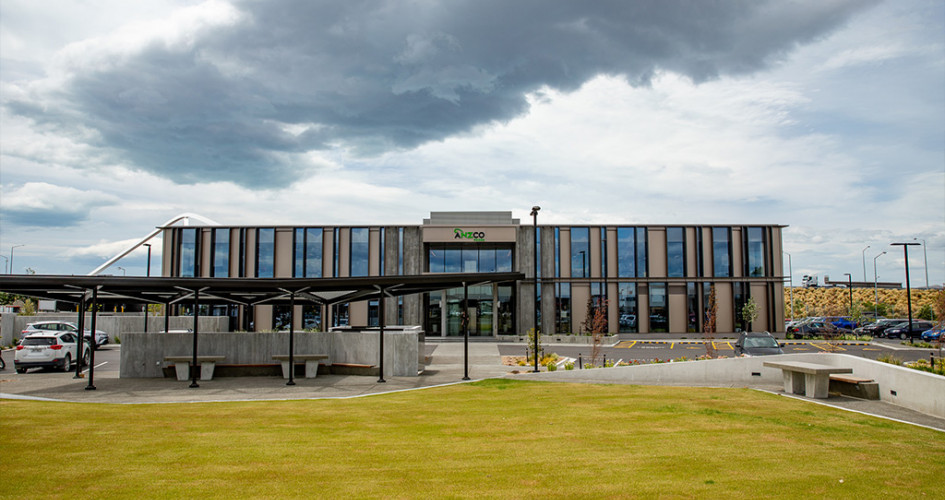 ANZCO Foods Corporate Office
5 Robin Mann Place
Christchurch Airport
Christchurch 8053
T: +64 3 358 2200
PO Box 39145
Harewood
Christchurch 8545, New Zealand
Get Directions
Current Vacancies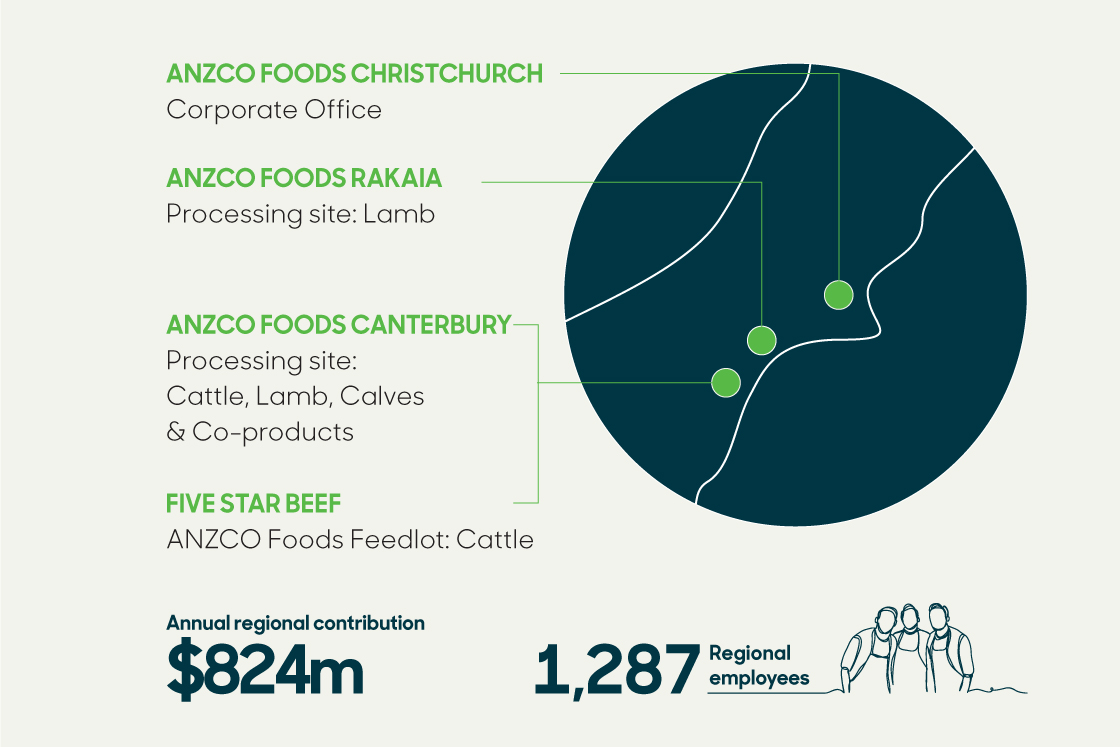 Canterbury Region
ANZCO Foods' four Canterbury-based sites employ 1,287 people and directly contribute $824m each year to the region through wages, salaries, and supplier payments.
ANZCO Foods Corporate Office Information
People

165 Employees

Male 52%
Female 48%

New Zealand 45%
Asia 12%
South Africa 7%
Europe 4%
Other worldwide locations 30%

Infrastructure & history

2019

ANZCO Foods' new corporate office on the Christchurch Airport campus opened in 2019.

Community

Key community support

ANZCO Foods has formalised its partnerships with Māia Health Foundation and the Canterbury West Coast Air Rescue Trust.
ANZCO developed a community barbecue area next to the Margaret Mahy playground in the central city following fundraising efforts after the February 2011 Canterbury earthquake.
Following the tragic 2019 mosque shootings in Christchurch, ANZCO Foods donated and supported an ambulance for St John following a fundraising initiative.