 Congratulations Hilux winners
Posted on Wednesday, 21 December 2022
Congratulations to the winners of ANZCO's prize draw for two brand new Hilux utes - drawn last week.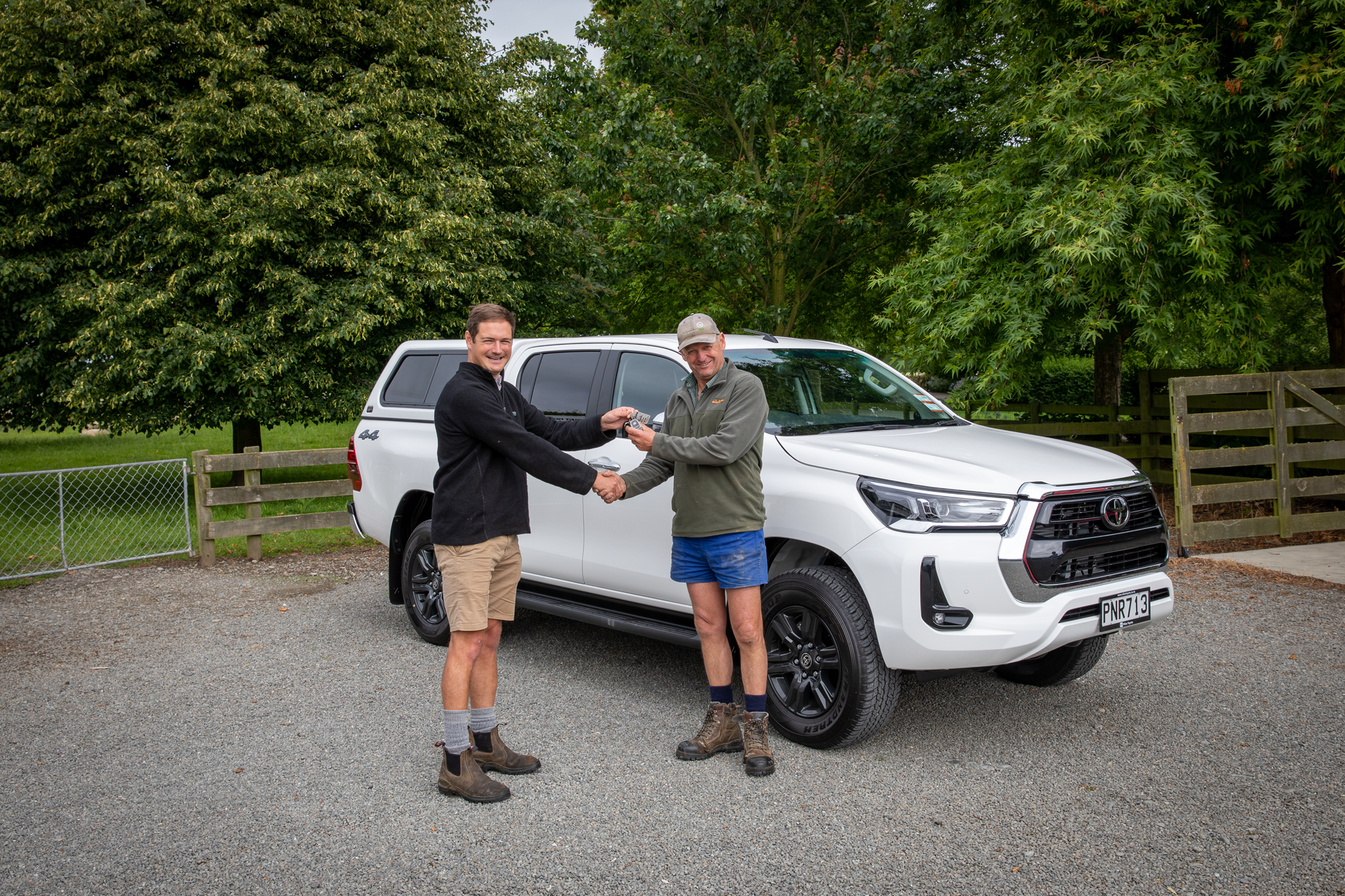 ANZCO Livestock Rep Daniel Fenemor with the South Island Hilux winner Brian Leadley from Bradley Fields, Ashburton.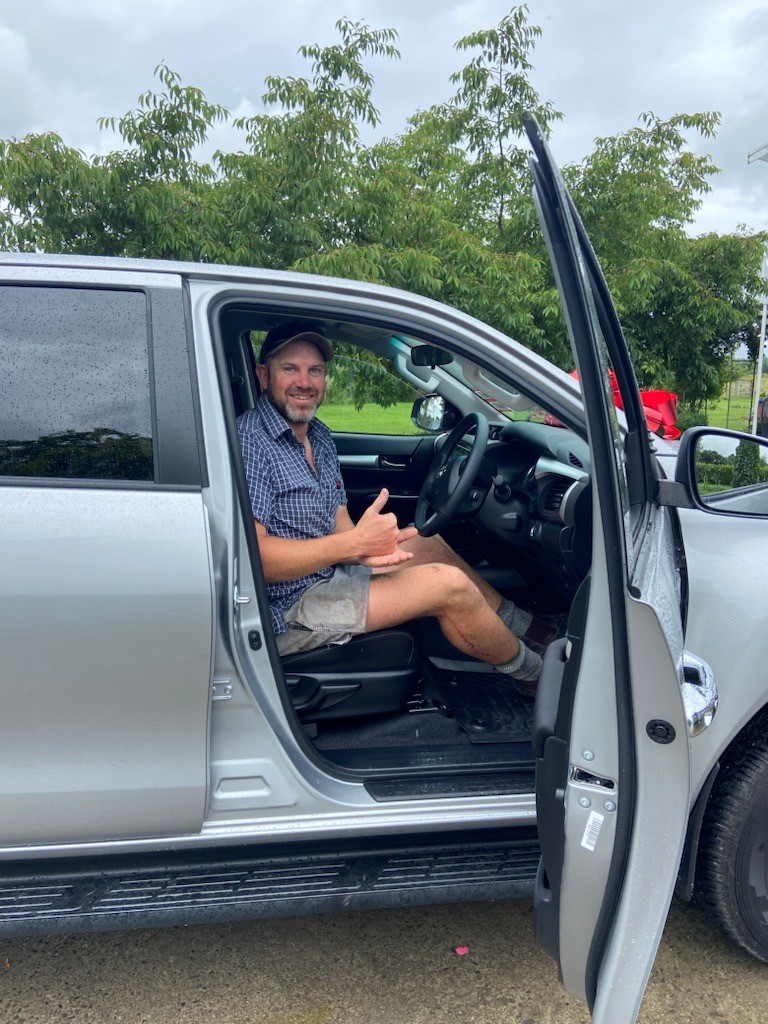 Bevan Cameron from Cameron Ag in Otane, Hawke's Bay.
The environment continues to be a hot topic. Through He Waka Eke Noa all farmers are required to know their greenhouse gas numbers by the end of this year and by the end of 2024 all farmers will need to have an emissions management plan.
This year ANZCO has been running the prize draw for farmers to encourage farmers to sign up to NZFAP+ and complete module 3.9 of the NZFAP+ standard which requires them to have an emissions management plan and know their greenhouse gas numbers.
New Zealand is known for having the top pastoral farmers in the world. NZFAP+ recognises and formalises farmers' environmental stewardship.
NZFAP+ is about continuous improvement in the environmental space and taking part will help keep you on track in this important area of your operation.
You can find out more about NZFAP+ here: New Zealand Farm Assurance Programme.